Stand out with
an enhanced
Medimap listing
Highlight your services, promote your doctors, unlock convenient scheduling options, advertise family doctor availability, and more.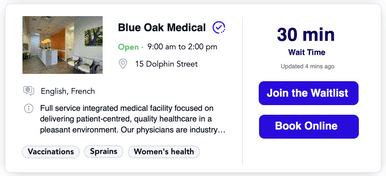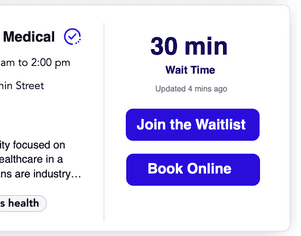 Book more patients
with scheduling options
on your profile
Receive same-day visit requests through Medimap's online check-in service and link to an external online booking page so patients can schedule appointments 24/7.
Highlight services
offered at your clinic
Patients appreciate the convenience of being able to see a variety of healthcare providers at one location. Let patients know what specialty services you provide and the other services available on-site.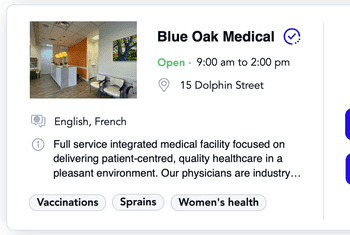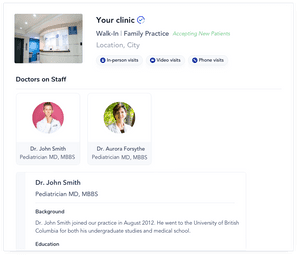 Promote your doctors
on your Medimap page
Add profiles for each of your doctors including a bio, picture, education details and specialties.
Advertise family
doctor availability
Let patients know if you have doctors who are taking new patients into their family practice.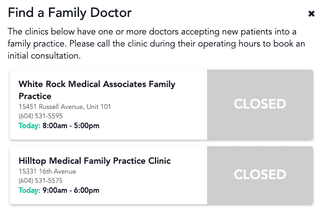 Medimap is the go-to resource for patients
seeking access to care across Canada
4 million patients
across Canada have used Medimap to find access to care in their community
Over 1,200 clinics
use Medimap every day to connect with patients in their communty