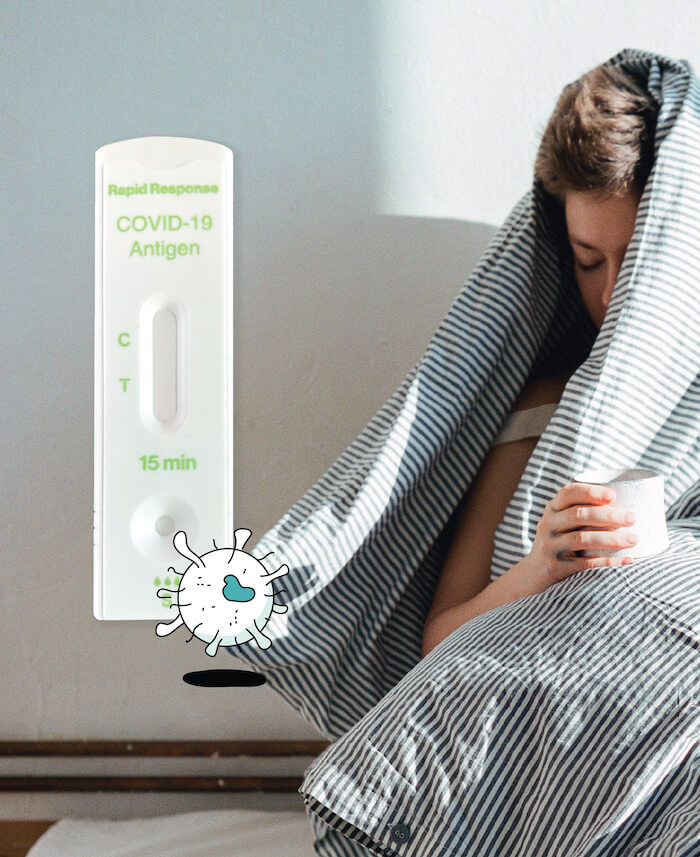 Order a kit with Health Canada-authorized rapid antigen tests for easy and convenient COVID-19 screening. Whether you're worried about exposure to COVID-19, need a test before work or school, or are gathering with family and friends, rapid antigen screening provides accurate results within 15 minutes.
COVID-19 rapid antigen tests are offered in partnership with Rapid Test Canada, our Health Canada Medical Device Licensed distribution partner.
Why order a COVID-19 rapid antigien test?
Order your COVID-19 rapid antigen test kit on Medimap
Test kits are available to order to Canadians. Place your order and you'll receive your kit in the mail in a few days. Rest easy knowing that if you are prepared if you feel the need to screen for COVID-19.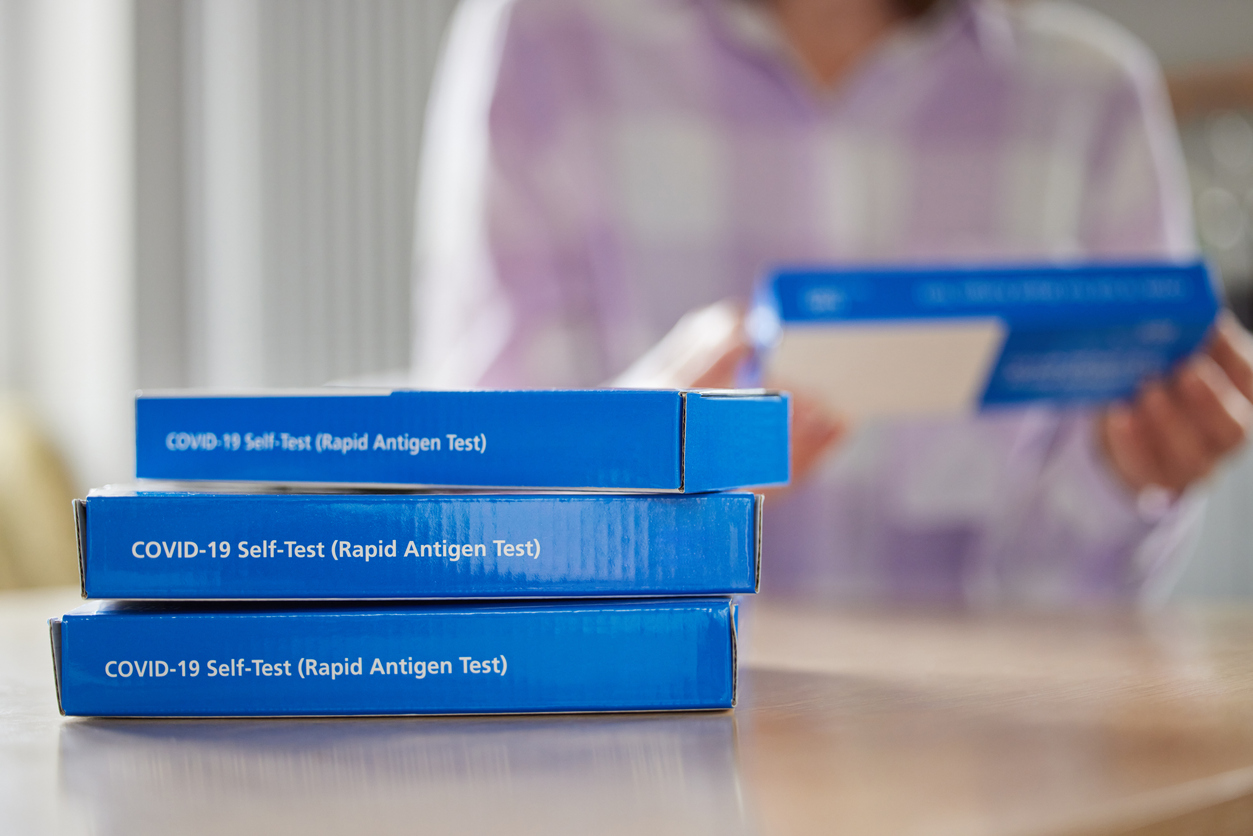 Frequently Asked Questions
How does COVID-19 rapid antigen screening work?
COVID-19 rapid antigen screening works by detecting specific proteins called antigens on the surface of a virus (SARS-CoV-2 in this case) and identifies if you're at the peak of infection when virus levels in the body are at their highest.
How accurate are the results?
Results are over 90% accurate. If your test does read positive, you should treat it as if you're positive for COVID-19 and follow the latest public health guidelines even before getting confirmation from a PCR test.
How long does it take to get results?
Not long at all! Results show up within 15 minutes.
Can I use the results for travel?
Certain countries do accept rapid antigen screening for inbound travel. These tests aren't proctored, however, which may be a requirement for your destination. It's best to make sure the test is accepted in the country you're travelling to first. If a PCR test is what's required and you're symptomatic, book an appointment through your local health unit or assessment centre. If asymptomatic, you can easily book an appointment here.
Tests are one-time use only. You do, however, get multiple tests in each screening kit, depending on which size kit you order.
What's the difference between Maple's rapid antigen tests and PCR tests?
Rapid antigen tests look for specific proteins called antigens on the surface of a virus (SARS-CoV-2). Although this method is less sensitive than PCR testing, it plays a crucial role in screening for the virus thanks to its accessibility and rapid results. Rapid antigen tests are also accepted by certain countries for travel, so it's best to check the government website of the country you're travelling to first. PCR tests look for genetic material to detect the presence of SARS-CoV-2 and are indicative of an existing infection. These tests provide the highest rates of sensitivity, are performed in a lab, and are valid for travel to many destinations. You can order rapid antigen tests online from Maple as well as 
book a PCR test.
Does Maple produce the tests?
No, Maple doesn't produce the tests. Our partner, Rapid Test Canada does. Rapid Test Canada is a reliable COVID-19 rapid test supplier and full-service provider. All tests are Health Canada authorized and results are over 90% accurate. With this partnership, we're able to offer easy and convenient COVID-19 test kits.
Where do you ship and how much does shipping cost?
Shipping is available nationwide in Canada with a flat fee of $20. For any questions regarding your order after purchasing or receiving your delivery, please contact 
info@medimap.ca
.