See new patients across the province virtually
Fill gaps in your doctors' schedules with on-demand access to new patients across the province who are looking for immediate access to virtual care.
Request a demo of Medimap Referrals

No set shifts or fixed time
commitment required
Simply turn on your doctors' availability when you have gaps in the day, and turn it off when you are busy with your own patients. It's that easy.
Add additional revenue to your
clinic with after hours care
When your clinic is closed your doctors can still take virtual care requests and register the patients in your EMR.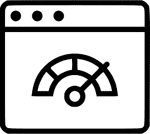 Pay-per-use model ensures
no financial risk to the clinic
Medimap only charges a marketing and technology fee for visits that result in net new revenue for the clinic and your doctors.
With Medimap, we were able to start offering secure video consultations to our patients in less than 20 minutes. Our staff, doctors and patients all find it very easy to use and I feel confident working with a Canadian company who fully understands our privacy needs. I would recommend that any healthcare facility in Canada consider Medimap for their virtual care needs.
All the features you need to deliver simplified, secure virtual care

Virtual waiting room
Personalize your waiting room message for patients who have checked in for an appiontment

Live chat
Live chat allows your staff to easily communicate with multiple patients in the waiting room

Quality video
High quality video and audio to ensure you and your patient have a great experience

No downloads
Nothing to install for patients or doctors, Medimap virtual care works on any browser

Mobile friendly
Medimap virtual care works on desktop and mobile devices from a web browser

Meeting history
Keep track of your visits by date, time and duration
Request a demo of Medimap Referrals