Medimap partners with IRIS to make eye care easier access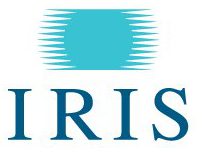 September 16, 2022 Medimap is excited to announce a new partnership with IRIS Optical. This strategic partnership will provide Medimap users the ability to easily find a local optometrist. 
Iris has over 300 Optomistrists and Ophthalamologists across Canada. Iris has professionals that maintain the highest standards of technical skills and are equipped with the latest advances in eye care technology. 
"Partnering with IRIS is a big step towards making it easier for people to find an optometry clinic in their community", says Medimap CEO, Thomas Jankowski.
This partnership will add over 300 optometry clinics to Medimap. aligns with Medimap's goals of making care easy to access for everyone. 
The first of its kind, this agreement brings together two companies with similiar goals of helping people access healthcare easier.