Protecting Yourself and Your Family from Summer Heat
The summer heat is rapidly approaching and due to climate change, the heat may feel more extreme than summers in the past. 
For many people, warm weather means it is time for many fun outdoor activities. But during periods of extreme heat, outdoor activities may not be the best way to spend time.
While sunshine can provide many benefits, it can also be dangerous if we spend prolonged periods of time in extreme heat, which is why we need to take several important measures to protect ourselves from the sun's UV rays and heat. Some of the serious dangers of the sun include hyperthermia, sunburns, heatstroke, and skin cancer. Extreme sun and heat are also responsible for many fatalities each year, especially in children and the elderly who are extra sensitive to the heat. 
When temperatures are extremely high and the sun is beaming down, take these steps to protect yourself and your loved ones:
Even if you do not feel thirsty, be sure to drink plenty of cold fluids throughout the day, like water or juice. This will ensure that your body is hydrated enough in the event that you do go out in the sun. Another way to stay hydrated is by consuming lots of fruits and vegetables, especially those that contain high volumes of water such as celery, cucumbers, oranges, peaches, and melons.
Schedule Outdoor Activities Carefully
If planning an outdoor activity, aim to avoid peak hours of sun, and plan to go out in the morning or evening. 11 am to 5 pm tend to be the hours when UV rays and heat are the strongest, so try to avoid the sun as much as possible during these times. 
It is important to wear sunscreen everyday, even outside of the summer season. During summer, it is especially important. Sunscreen will keep your skin protected from the harmful UV rays, which can cause sunburn and skin irritation. It is important to check the ingredients of sunscreen to ensure you are using safe products. Unfortunately, not all products are safe. Check the
Environmental Working Group
 website or the 
ThinkDirty
 app to check toxicity levels.
Never Leave Children or Pets in Cars
It is extremely dangerous to leave children or pets in cars, especially during strong summer heat, which causes anyone in the car to overheat. Closed cars can quickly heat up, which can be very dangerous, even when you crack a window open. Children are especially at risk of getting heat stroke when left in parked and closed cars.
Wear Light and Loose Clothing
Wearing light weight, loose, and breathable clothing allows your body to not work too hard to keep your body cool. Wearing light-coloured clothing allows less heat to be absorbed than dark-coloured clothing. Hats and sunglasses can also help you stay cool and protected.
Limit Alcohol and Caffeine
Alcoholic drinks and caffeinated beverages are not ideal when the weather is too hot because they can speed up your fluid loss, making you feel extra thirsty. If you are out in the sun, opt to stay hydrated with cold water and fruit juice. If you want to drink coffee or any alcoholic beverages, do so in a cool area so your body does not need to work too hard to regulate your temperature.
The heat of the sun can have serious consequences on health and therefore it is essential to keep yourself protected from the sun's heat rays. Be sure to check your local news for health advisories and safety updates regarding warm weather. If you think you may be facing heat exhaustion or any other health issue caused by strong sun and heat, be sure to seek medical attention in a timely manner. Check 
medimap.ca
 to find your
nearest walk-in clinic
or urgent primary care center. Have fun, be safe, and protect yourself this summer!
If you are interested in speaking to a health professional about a health concern that you have, you can search Medimap for a clinic near you.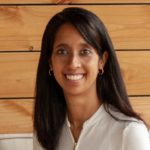 Shereen is a passionate marketing professional with over 7 years of experience in executing traditional and digital marketing strategies across diverse industries. With a background in both agency and client-side roles, Shereen has successfully implemented effective marketing campaigns that have yielded a positive return on investment. As an energetic individual, Shereen possesses strong organizational and communication skills, ensuring seamless team coordination and collaboration. She thrives in process-driven environments, paying meticulous attention to detail while remaining focused on achieving results. With a proven ability to manage multiple projects in competitive and fast-paced settings, she is dedicated to driving success through strategic marketing initiatives.