As a woman, there are a variety of essential screenings that you should complete annually. They help ensure that you're in great shape, both physically and mentally. In addition, screening tests are performed regularly to catch hidden or easily missed conditions and diseases in those considered otherwise healthy. Typically, catching illnesses and issues early dramatically improves treatment options and outcomes.
Here are the top health tests every woman should regularly complete as advised by their doctor
If you are interested in speaking to a health professional to have these tests done, speak to your family doctor or find a walk-in clinic nearby.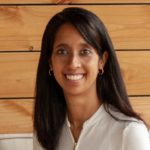 Shereen is a passionate marketing professional with over 7 years of experience in executing traditional and digital marketing strategies across diverse industries. With a background in both agency and client-side roles, Shereen has successfully implemented effective marketing campaigns that have yielded a positive return on investment. As an energetic individual, Shereen possesses strong organizational and communication skills, ensuring seamless team coordination and collaboration. She thrives in process-driven environments, paying meticulous attention to detail while remaining focused on achieving results. With a proven ability to manage multiple projects in competitive and fast-paced settings, she is dedicated to driving success through strategic marketing initiatives.