6 Benefits of In-Home Physiotherapy
Physiotherapy is a form of treatment that is aimed at helping people who have limited mobility and/or pain as a result of injury, illness, or disability to regain movement and function. Traditionally, this treatment is conducted in an office, clinic, or hospital-based setting. However, there is the option for in-home physiotherapy as well. With in-home physiotherapy services, a physiotherapist visits your home or another location that is convenient for you.
Here are six benefits of in-home physiotherapy:
1. Safer for high-risk individuals
You could put yourself in harm's way by leaving your home for your physiotherapy sessions if you are a high-risk patient. If you have limited mobility, you increase your risk of further injuries from falls every time you leave your home. Also, if you have a condition that compromises the health of your immune system, in-office physiotherapy could leave you open to infections.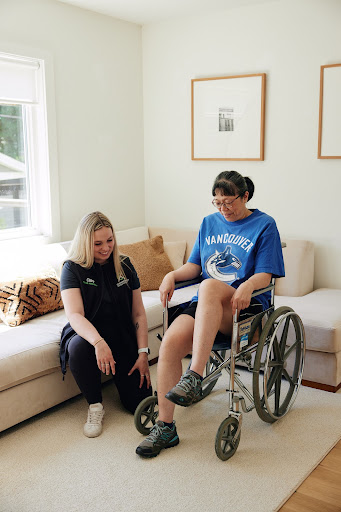 In-home physiotherapy services are extremely convenient and flexible. Your physiotherapist will not only come to you, but they will also work around your schedule as well.
While your insurance may cover the cost of physiotherapy, it will not cover the travelling expenses involved. You will then have to find the money for gas if you have access to a vehicle. If you do not, you will have to hire a cab. These expenses will add up over time. With in-home physiotherapy, you will not need to worry about travel costs.
You are most comfortable and relaxed when you are at home. This comfort will be helpful in your recovery process. In-home physiotherapy eliminates distractions resulting in increased focus during treatment. This can cause you to have a speedier recovery than if you were to receive treatment in a clinic, hospital or office.
Physiotherapists who offer in-home services provide highly personalized care. Lots of persons who have issues with mobility find it difficult to get around their homes. They often have accidents because of this. When a physiotherapist comes to you, he or she can develop a treatment plan with your home in mind. The physiotherapist may create exercises that will give you to the skills you need navigate your house without accidents and further injury.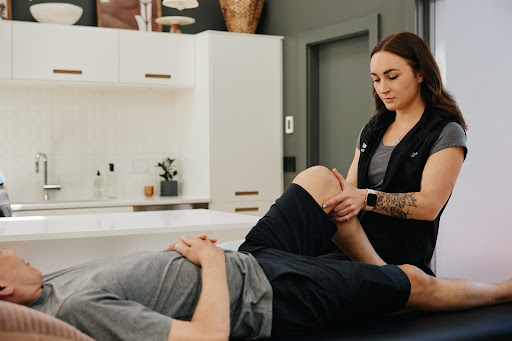 6. Gets your loved ones involved
You will find it is much easier to get your family members and/or caretaker involved in your treatment when you opt for in-home physiotherapy sessions. Having the support of those who care for you can make a big difference in increasing your chances of recovery.
Looking for an in-home physiotherapy in Vancouver, Burnaby, Richmond or surrounding areas?
If you need an in-home physiotherapist, Chipperfield Physiotherapy can help. We are a team of highly trained, experienced and passionate healthcare professionals who will work to provide you with exceptional service.
Whether you are unable to leave your house to access therapy, or you simply prefer to receive care in the comfort of your home, we will work with you to make your physiotherapy experience a rewarding one.
We treat neurological conditions such as stroke and Transient ischemic attacks (TIAs), Parkinson's disease, traumatic or acquired the brain injury, multiple sclerosis (MS) and amyotrophic lateral sclerosis (ALS). Our physiotherapists can also help if you need rehabilitation following a hip or knee replacement, or if you have fractures, sprains, chronic pain, arthritis, congenital muscular torticollis or other orthopedic conditions.
If you are tired of suffering from limited mobility and/or pain, we will assess your needs and create a treatment plan that can help improve your quality of life.
So, call us today.
To learn more about health practitioners in your area or to ask about providers who address specific treatment needs, contact us today.
Justin graduated from the University of Saskatchewan in 1999 and has 22 years of experience as a Physiotherapist. Justin's specialized level of training includes Orthopaedic Division Level 3, as well as Mackenzie Levels A & B. He has worked in a broad range of clinical practice settings including 15 years of experience in acute care, orthopaedic outpatients, and long-term care with Vancouver Coastal Health. He founded Chipperfield Mobile Physiotherapy in 2013 which provides mobile therapy services to clients in Vancouver, Richmond, Burnaby, Surrey and other areas in the Lower Mainland.