Why Virtual Care Must Prevail
The Slow Demise of Virtual Care in Ontario
It's probably no longer news that the provincial government and the Ontario Medical Association (OMA) agreed to defund Virtual Care in Ontario, thus effectively killing this trending mode of care.
The OMA cited that "an ongoing relationship with a family physician is the foundation of a good health-care system, as it provides both comprehensive care and continuity of care".
That's not entirely untrue but that statement is heavily predicated on multiple half-truths. First, it assumes that an ongoing relationship with a family physician is attainable, and by extension, convenient and accessible. Second, it posits that virtual care cannot provide comprehensive care, and physical appointments do. And third, it pretends that physical appointments guarantee continuity of care, and virtual care does not. Above all though, it also somehow assumes that a virtual care visit must somehow be of the same level as a visit to a family doctor, which is also often completely untrue.
Ongoing Relationships With a Family Doctor
I consider myself unbelievably lucky in that I have a fantastic family doctor who's about 30 mins away from me and who's been my entire family's trusted GP for the past 25+ years. I'm in the minority, though.
By some counts
, over 6M Canadians don't have a family doctor. With just over 30M adults, that's 1-in-5 people without a doctor. This problem becomes exacerbated when one looks at the country through specific demographics – in BC and Maritimes the numbers are over 40%. The same applies to younger adults. In reality, an ongoing relationship with a family doctor might be better in some cases but access to any doctor, even if not ongoing, is surely a better ethical and equitable outcome than no access at all.
The Convenience of Virtual Care
We all know that life has gotten busier in the past few decades and there's simply less time to split between long work hours, kids' commitments, dinner, chores, ever-increasing traffic, and so on. So while it's possible to try to get a timely appointment with one's GP (and it's certainly not usually the case), it's hard to find or make that time – and for some groups more so than for others (more on that in the next paragraph).
Aside from the task itself (of seeing-the-doctor), there's a much bigger total opportunity cost of going to a doctor with something relatively minor – even if it's just a 30-minute drive each way, there's prep time, wait time at the clinic, wait time in the room, often maybe 2h on the low end but in more cases, it's a half-day commitment.
That's 2-6h of productivity removed from each system at play (personal, family-unit, healthcare, economy at large).
There's unneeded CO2 being released into the atmosphere from the drive itself.
Health outcomes might actually suffer in some cases (I regularly have 30% higher blood pressure after driving into my GP's office due to both white coat hypertension and perpetually crazy traffic in the GTA) and there's always a possibility of contagion at a doctor's office.
We might remove someone else with more serious symptoms from the queue since queueing at a GP's office usually follows a first-come, first-serve model, not ER triage rules.
Finally, if the more likely scenario occurs and it's not possible to get a prompt appointment at a GP's office, most Canadians default to … going to the ER, where these total costs get tremendously magnified.
In short, Virtual Care is an order of magnitude more efficient than just about every other alternative, and it saves every party involved a lot of resources. In fact, I'll be surprised if a major research outlet doesn't publish a report that proves how many billions of dollars can be saved by an economy the size of Canada by defaulting to Virtual Care in many cases.
(This study from the Ontario Chamber of Commerce is an excellent start)
.
Virtual Care and Accessibility
What if access to a doctor is not easy, handy, or possible at all? There are so many groups who find it difficult to access healthcare in the best of times:
Parents in need of pediatric care outside of business hours
The elderly, often with mobility issues or lack of access to transport
Indigenous people
People living in rural areas
People living in poverty
People with mental illnesses or addictions
Other disadvantaged groups
Worse yet, 80% of people in all groups without immediate access to a doctor reported extreme difficulty in getting an appointment with a specialist. Sadly, Virtual Care can provide access to all of these groups, especially with recent advances in high-speed internet legislation all over the country that aim to deliver high-speed into the most remote regions of Canada and enshrine said access as a basic right. And speaking of basic rights, while including healthcare (and by virtue of accessibility, Virtual Care) in the Charter of Rights has been a very slow and rocky judicial process, it's starting to trend in the right direction. (Here's an amazingly detailed and astonishingly well-written
recap of case law
on this matter by
Martha Jackman
and a Senate of Canada
report on the matter
.)
Virtual Care - Comprehensive Care and Continuity of Care
Let's look at one random definition of the above terms.
"The practice of continuing comprehensive care is the concurrent prevention and management of multiple physical and emotional health problems of a patient over a period of time in relationship to family, life events and environment."
But no proof exists that the mode of the consultation alone guarantees care to be any less or any more comprehensive. There are many scenarios in which in-person care can be rushed, and triage or history-taking minimized or altogether missed. In Virtual Care settings, that's often aided by top-of-the-line algorithms working alongside nurse practitioners and other support staff. Often aside from a video chat, telephone and text support is also provided, whereas that's hard to obtain from a typical doctor's office.
Some solutions allow automated reports from an assortment of physical devices (blood pressure monitors, activity monitors, scales, blood sugar indicators, etc) to be sent to Virtual Care providers that combine reactive and preventative care to drive better total health outcomes. And with better smartphones and other IoT devices, the advent of AR/VR tech, and access to other metrics that once required specialized equipment, (eg SpO2 or HRV using smart watches) future Virtual Care solutions will almost certainly surpass those offered by traditional doctor's offices.
In just every scenario I've illustrated, Virtual Care can be a reasonable alternative to only being given the choice to seek help in person, which the legislation effectively mandates. It shouldn't become a full-on replacement for an ongoing relationship with a physician where it's advisable, desirable, or possible. But it can certainly be additive and save someone a trip, or function as an augmented walk-in clinic where access is scarce, or feed into a network of federated physical clinics as if becoming a triage arm of a larger telemedicine solution.
Virtual Care can definitely make the system more efficient and add supply, aiding all other areas of healthcare, especially hospitals. And perhaps to prevent it from being abused in the short term, it should be safeguarded with higher standards of care, stricter ethics reviews, mandatory interoperability with GP EMRs / post-appointment sync-back to a family doctor's office, and so on. But the possibilities of telemedicine and Virtual Care are endless. These solutions must be supported, encouraged, and above all, funded, especially in an age of fast-degrading access to and quality of healthcare, a dwindling supply of healthcare professionals, and an aging population.
To learn more about health practitioners in your area or to ask about providers who address specific treatment needs, contact us today.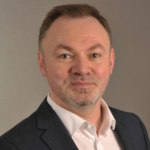 Thomas is a digital native and serial entrepreneur with firsthand experience in fintech, healthtech, travel, media and technology verticals. As one of the first Chief Digital Officers in Canada, his mandate has always been extremely polymathic and his operational oversight often includes come combination of sales, marketing, technology, product, r&d, strategy and innovation. He has been responsible for major growth at Fortune 500 enterprises including NCR or Postmedia and Growth 500 companies, such as FlightNetwork and Coinsquare and counts multiple exits under his belt. Thomas shares his time between advisory, board, and growth roles in the startup ecosystem. His current interests include blockchain, IoT, machine learning and automation.