7 Tips for Actually Getting To See a Doctor
It's no secret that many people are frustrated with the lack of access to a doctor. Whether that be booking an appointment with their family doctor or even seeing a doctor at a local walk-in clinic. We've heard the frustration directly from Medimap users. Our goal is always to make care easy to access for everyone. Lately, clinics have been overwhelmed with patients and doing their best to see as many patients as possible and update their wait times on Medimap.ca.
Here are seven tips that could help you to get the care you need:
While the term "Walk-in" clinic used to refer to physically walking into a clinic to add your name to a waiting list, many clinics have told us that they are trying to manage their capacity. Calling beforehand will allow them to gauge capacity. Some clinics may even give you an appointment.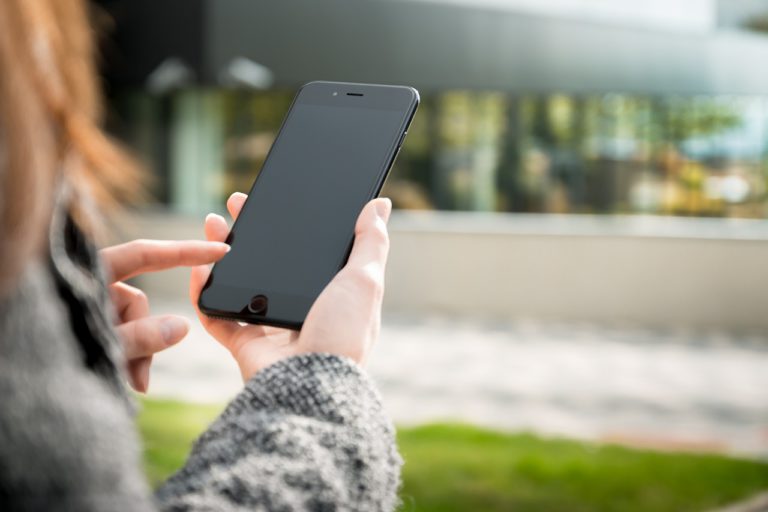 If you're using medimap.ca to check the wait time at a walk-in clinic nearby, many clinics also offer the option to "Join the waitlist." This allows you to add your name to the wait list without calling or physically being at the walk-in clinic.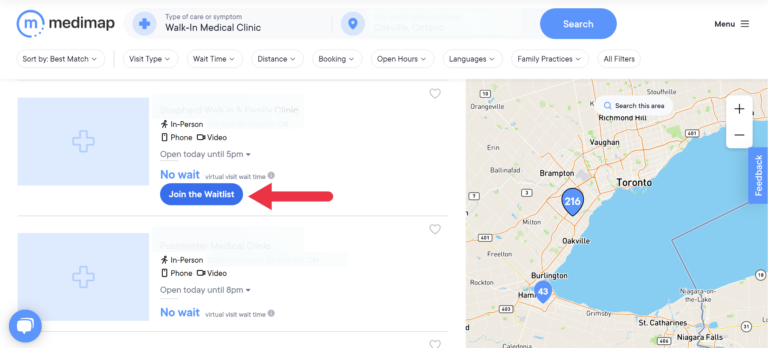 3. Look for virtual care options
Since COVID-19, many companies have started offering virtual care. Even now, two years later, many virtual care options are available. If you need to see a doctor, ask yourself, does a doctor need to see you physically, or can you get what you need from a virtual appointment? Some virtual care options are free others charge a fee.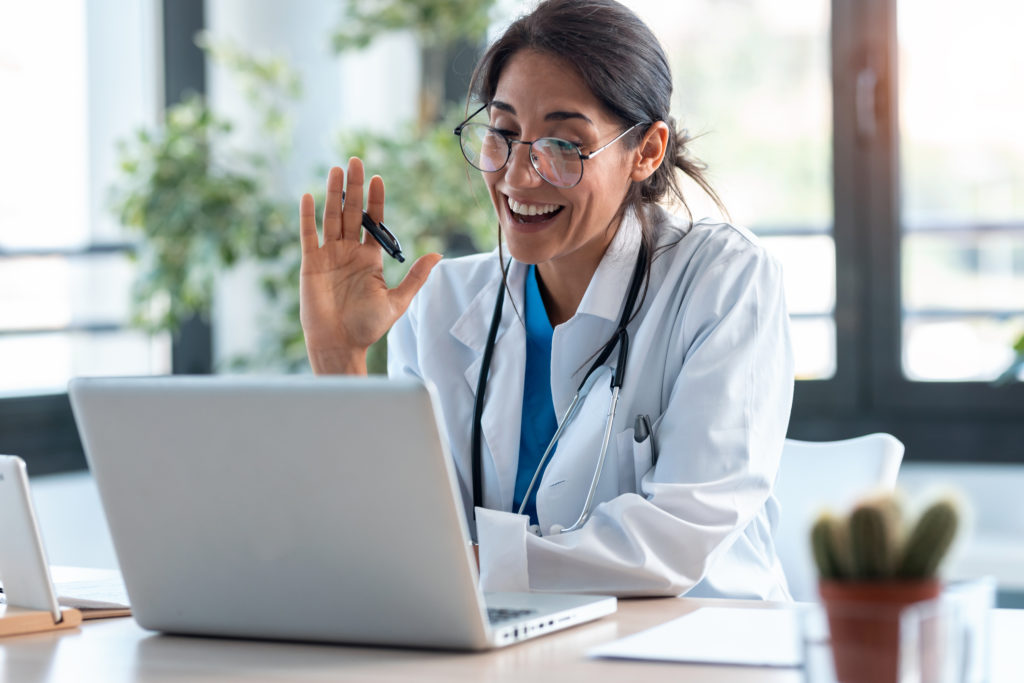 4. Set an alert to be notified
Clinic wait times can change quickly. Medimap's alert feature will send you a text message if the walk-in clinic you've selected updates its wait time or closes early. You can also enter the time that you want to stop receiving alerts. To access this feature, click on the walk-in clinic name from the search results, and you'll see a button that says "Set an alert."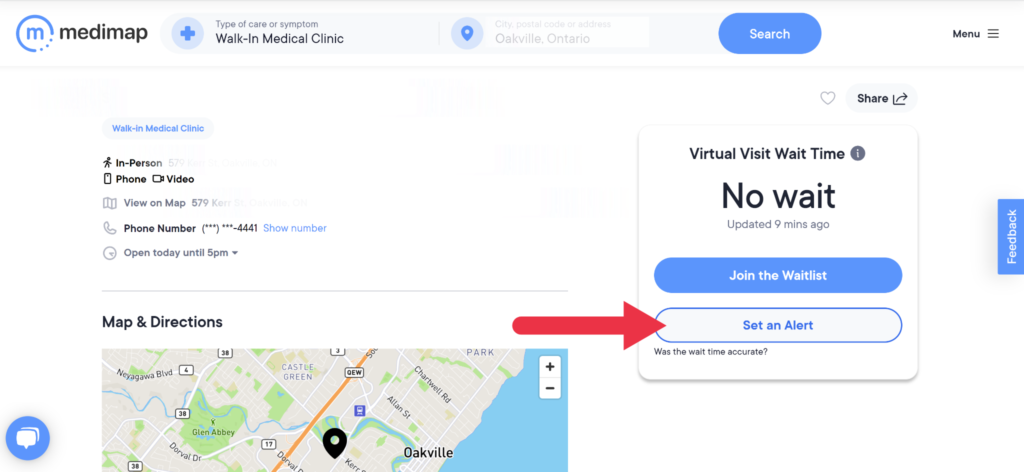 5. Leverage provincial telehealth services
Many provinces have an option that you can leverage to speak to a nurse over the phone. In Ontario, you can call
Health Care Connect
at 1-866-797-0007. Health Care Connect allows people to connect with a registered nurse day or night for free, secure, confidential health advice. There are similar organizations in other provinces across the country. There are similar programs in other areas as well.
6. Arrive at a clinic early
It's rare to have the experience of going to a walk-in clinic and having a less than 10-minute wait. Once the day starts, it's easy for appointments to take longer than expected, so it's a good idea, if possible, to get to the walk-in clinic when they open. Being one of the first people at the clinic will ensure your wait time is not long. Once more people arrive, and the list gets longer, you'll be waiting longer.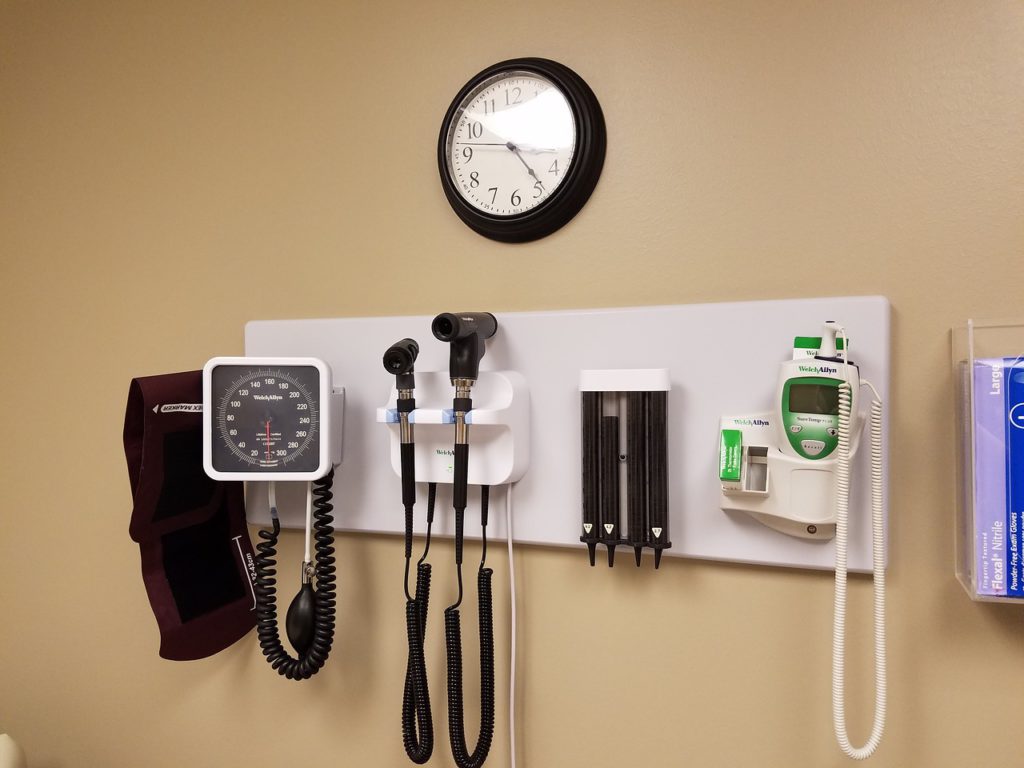 7. Look for alternative services
Other care providers, other than a
walk-in clinic medical doctor
, can assist you in many circumstances.
Pharmacists
can now prescribe medications as well as provide flu shots and some vaccines. Many common symptoms can be helped by a
Naturopathic doctor
. In many circumstances, they can write prescriptions or send lab requisitions. The provincial health plan may only cover a portion of the costs. However, the cost and ease of resolving your health concern may be worth it if you can't see a doctor.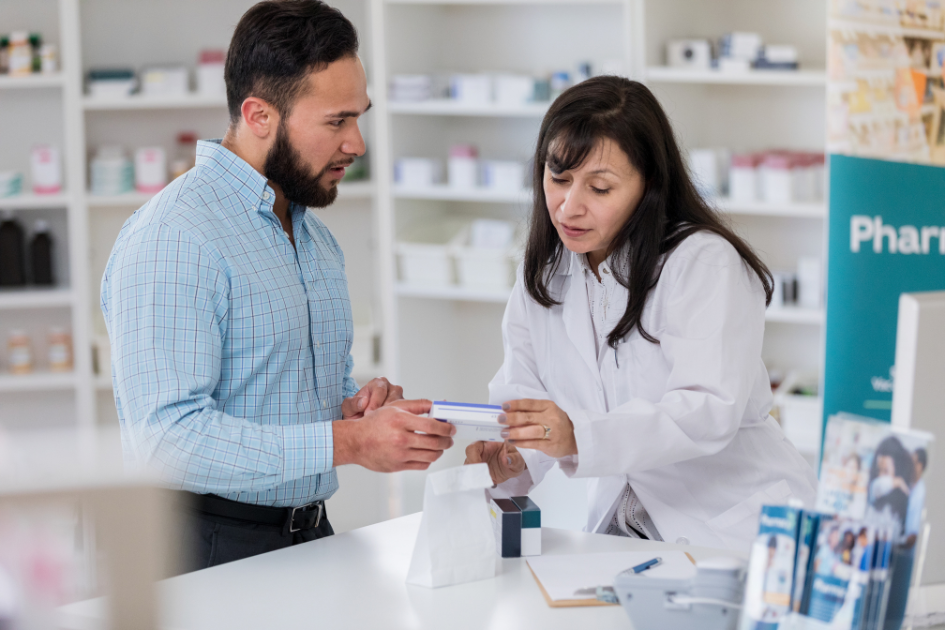 To learn more about health providers in your area or to ask about providers who address specific treatment needs, contact us today.