The Role of the Pharmacist in Patient Care
The Role of the Pharmacist in Patient Care
In the last decade, I've had the opportunity to work closely with pharmacists in Canada and around the world. To me, it's very clear that having a pharmacist as part of my care team is crucial to my health and I do my best to shout it from the rooftops to make sure people are aware!
What I have learned over the years, which has also been proven by research, is that pharmacists are the most trusted, accessible, and visited healthcare professionals in the world, and yet many people perceive them solely as someone counting pills and dispensing medication. As a result, pharmacists are often not top of mind when it comes to seeking medical advice.
You may have heard the story of local
Ottawa radio celebrity Stu Swhartz
, who was looking to purchase vitamin D at his local pharmacy. After explaining his symptoms to the pharmacist, she immediately told him to go to the ER. After some tests he was diagnosed with Leukemia, which he subsequently beat. He has publicly thanked his pharmacist several times and credits her for saving his life!
The skills of pharmacists in primary care include:
Although the scope of practice varies from province to province, pharmacists across the country can assess minor ailment symptoms and recommend self-care or over-the-counter treatments. They can also provide the following:
Did you know that pharmacists are also immunization specialists? When it comes to administering flu shots, travel vaccines, and even COVID vaccines, pharmacists play an important role in helping to alleviate some of the burdens on our healthcare system. Their role is expected to expand next year when British Columbia and Ontario expand
pharmacists' scope of practice in 2023
.
That means that more Canadians won't have to wait weeks for a doctor appointment or spend countless hours in a hospital emergency room or walk-in clinic to get the care they need. To help make this process as easy as possible, people can look up their symptoms on
medimap.ca
and find out if they can be
treated by a local pharmacist.
From there they can find and book an appointment in a few easy steps with a pharmacy in their community.
Without making this article too long and complicated it's important to understand the definition of a minor ailment, which is described as a health condition that can be managed with minimal treatment and/or self-care strategies.
Ok, so what are some examples of minor ailments?
While this list is not comprehensive, this
chart
provides an overview of minor ailments and prescribing authority across Canada.
The next time something doesn't feel quite right (and is not an emergency), do yourself a favour and speak to your pharmacist. The knowledge and skills our country's pharmacists have to offer are invaluable and could end up saving your life.
To learn more about health practitioners in your area or to ask about providers who address specific treatment needs, contact us today.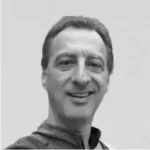 Michel is the Vice President of Partnerships and Business Development at Medimap. Michel spent the last 25 years in the healthcare industry, gaining a deep understanding of the complex challenges and opportunities of the field.
Working with plan sponsors, healthcare providers and patients. He has been known to build strong lasting business relationships, which has been instrumental to his success and continued drive to make a positive impact on the industry.