Waking Up Tired?—Try These Sleep Hacks For A Better Nights Sleep
If you are waking up and not feeling refreshed, you are not alone. In fact, one in five Canadians wake up without feeling refreshed. (1)
When we don't have enough hours in the day, more than half of Canadians will cut back on sleep if they need more time to get things done.
Adults should be aiming for 7-9 hours of sleep per night. Sleep deprivation can have a detrimental effect on your health and wellbeing. Lack of sleep can cause problems such as fatigue, mood swings, impaired cognitive function, and even physical ailments. Not getting enough rest also increases the risk of developing chronic illnesses like diabetes, heart disease, and obesity. Lastly, your immune system is weakened when you don't get enough sleep, leaving you vulnerable to illnesses such as colds or the flu.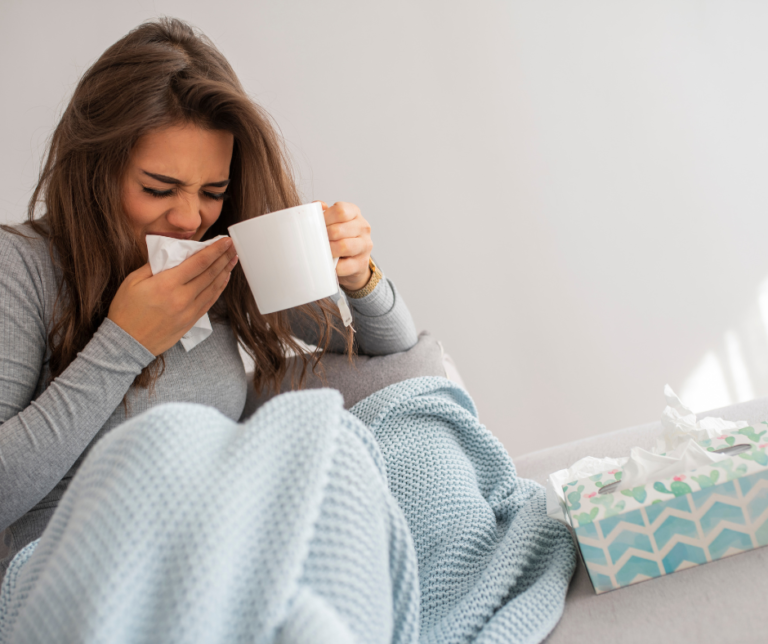 Are you someone who appears to be functioning on less than 6.5 hrs sleep per night? You might be experiencing a sleep deficit. Sleep deficit is when you consistently get less sleep than what your body needs for optimal functioning.
Here are 10 common symptoms to look out for if you think you may be suffering from a sleep deficit:
Feeling tired or fatigued
Loss of concentration or difficulty focusing
Easily irritated or moody
Needing to nap during the day
Inability to fall asleep or stay asleep
Waking up feeling unrested
Increased sensitivity to pain (2)
Difficulty making decisions
Feeling anxious or depressed
Decreased appetite
If you're experiencing any of these symptoms, it is possible you're not getting enough sleep.
Tips To Getting The Sleep You Need
Light is integral to maintaining a healthy circadian rhythm. When natural morning light enters your eyes and reaches the hypothalamus, it signals your body to wake up and become alert. Try and spend a few minutes outdoors near sunrise every day. This can help to regulate your sleep-wake cycle and keep your body functioning properly.
Maintain A Healthy Weight
Studies have shown that those who are overweight or obese tend to suffer from poor sleep quality, while those who have a sleep disorder such as insomnia or obstructive sleep apnea are more likely to be overweight. (3)
Regular exercise and sleep are key components of a healthy lifestyle. Exercise helps to reduce stress, improve mental health and physical fitness, and can help to prevent chronic diseases such as obesity, hypertension, and diabetes. In addition, regular physical activity can help to increase energy levels and improve sleep quality.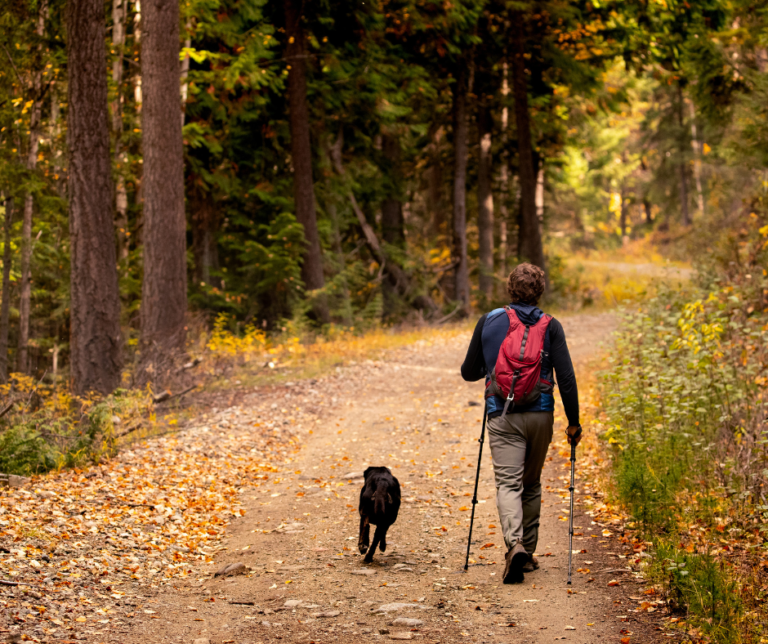 Avoid Caffeine, Nicotine And Alcohol Late At Night
Caffeine can interfere with your ability to fall asleep and stay asleep, while alcohol can reduce REM sleep, the deepest stage of sleep that helps you feel rested in the morning.
Stick To A Regular Sleep Schedule
Going to bed and waking up at the same time each day can help you maintain a steady, healthy sleep pattern.
Consider investing in blackout curtains or using a sleep mask. The darker the room is, the better your body will be able to relax and fall asleep.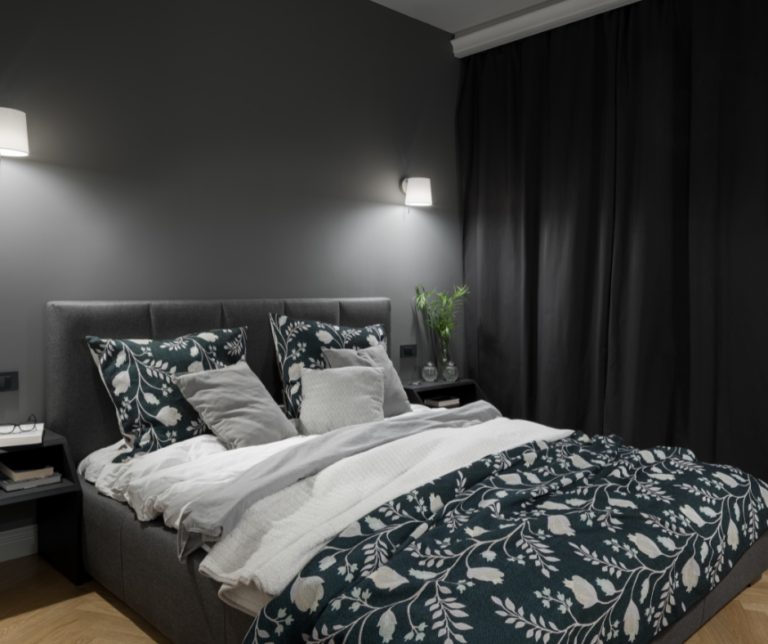 Create A Relaxing Pre-Bedtime Routine
Before climbing into bed, try taking a hot bath or shower and drinking some herbal tea, such as chamomile or lavender. This can help you mentally and physically unwind from the day, making it easier to drift off to sleep.
Limit Your Exposure To Electronics Leading Up To Bedtime
The blue light from smartphone and laptop screens can disrupt your body's natural circadian rhythm, making it harder for you to get a good night's rest. Consider using orange or red tinted glasses to help block bluelights in your house before bedtime.
Benefits of Getting Adequate Sleep: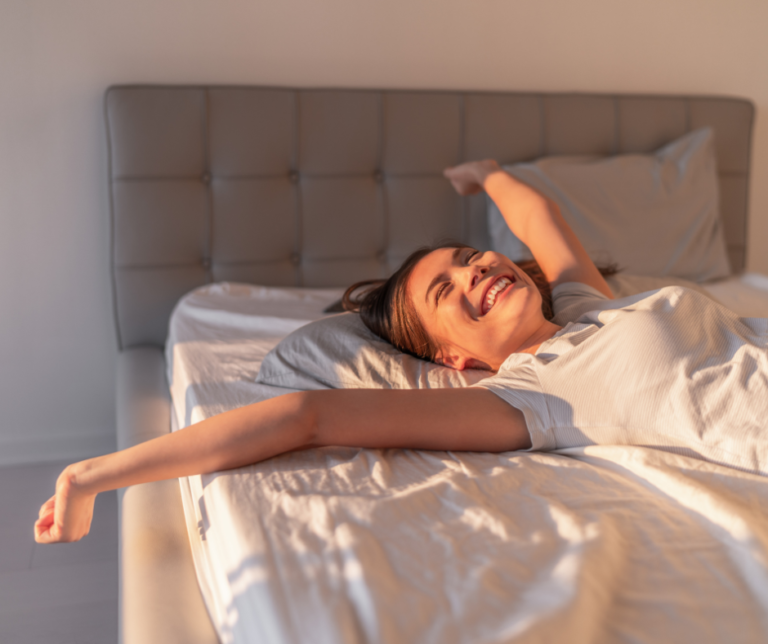 Adequate sleep is linked to a number of health benefits including:
Adequate sleep impacts so many aspects of our health, I hope that the tips in this blog will help you get better sleep quality and make it easier for you to fall asleep and stay asleep at night. If you're worried about your sleep habits and their impact on your health, it's always a good idea
to consult with a healthcare professional.
About Dr. Nathalie Beauchamp: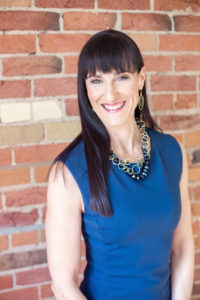 To learn more about health providers in your area or to ask about providers who address specific treatment needs, contact us today.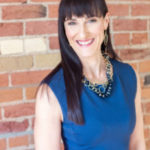 Dr. Nathalie Beauchamp, B.Sc., D.C., IFMCP is the author of the book—Hack Your Health Habits: Simple, Action-Driven, Natural Solutions For People On The Go and the creator of several online health education programs. Dr. Nathalie's mission is to educate, lead and empower people to take control of their health.